Build An Ecosystem Like Your Career Depends On It
Your ecosystem matters. Whether you are making a career shift, taking a new product to market, or starting something new, success often rides on the strength of not only your idea's ecosystem, but YOUR network….but it does not come easy. So, how do you build one? What can it do? And why is it so damn hard? Is it getting (and can it get) any easier?
Join FTW: FinTech Women to hear from leading female experts, network with women and men who are making waves in FinTech to hear about the role ecosystem has played in their professional and product success…as well as the challenges.
Panelists: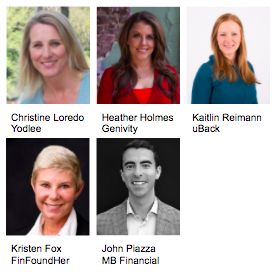 Additional panelists to be announced soon
Agenda:
5:30 pm: Networking
6:00 pm: Panel: Build an Ecosystem Like Your Career Depends on It
7:00 pm: Networking
Join the movement. #FTW
Community Partners & Sponsors: